Creative Social Widget presents social icons in very creative and original way! You will be surprised by count of all the possible features!
It is packed with a Live-Preview wizard to integrate social icons into any kind of design without css knowledge!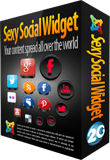 Version
2.0.1
Downloads
6,519
Compatibility
J3.X, J4.X
Rating





Screenshots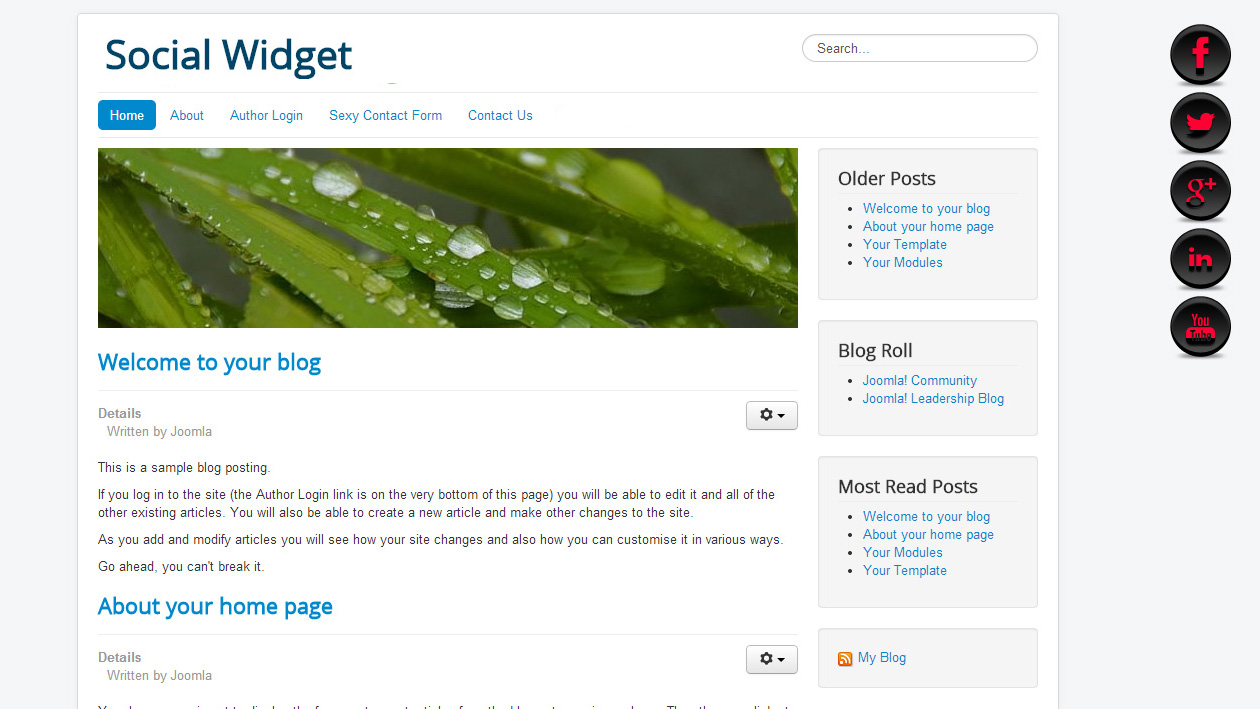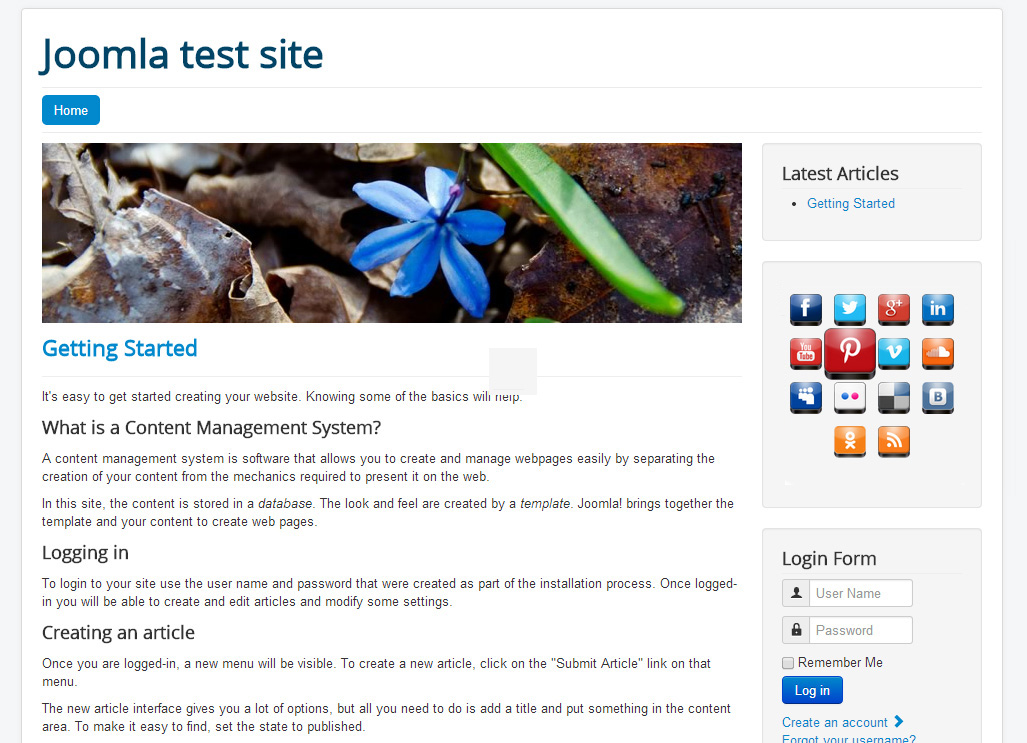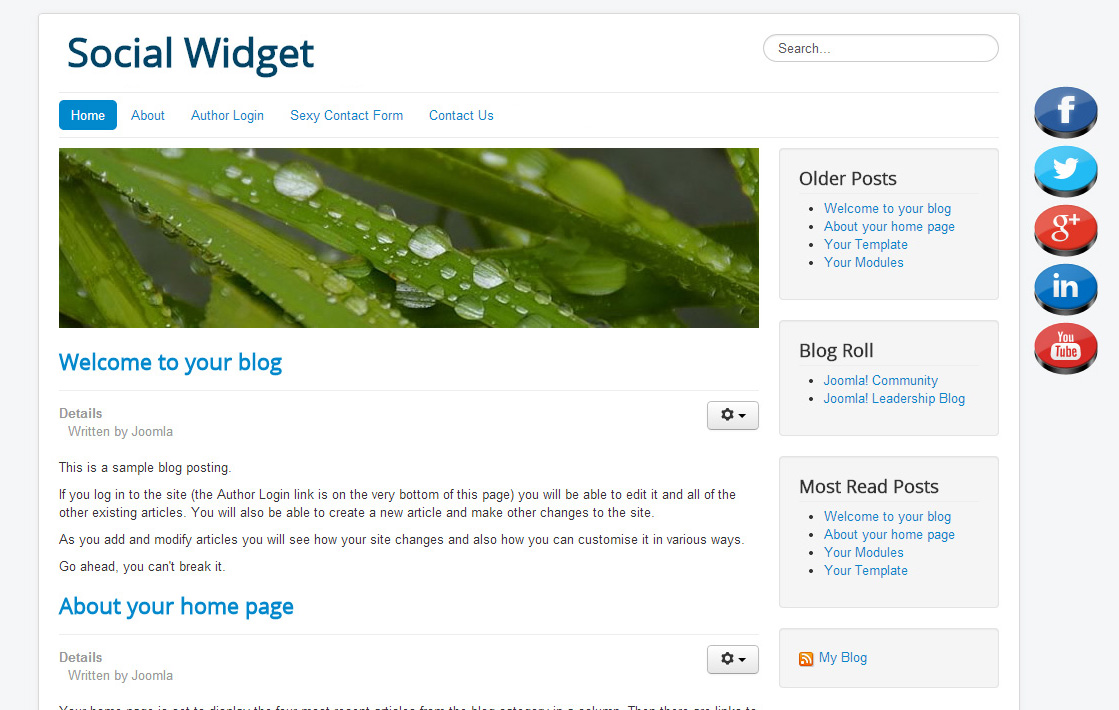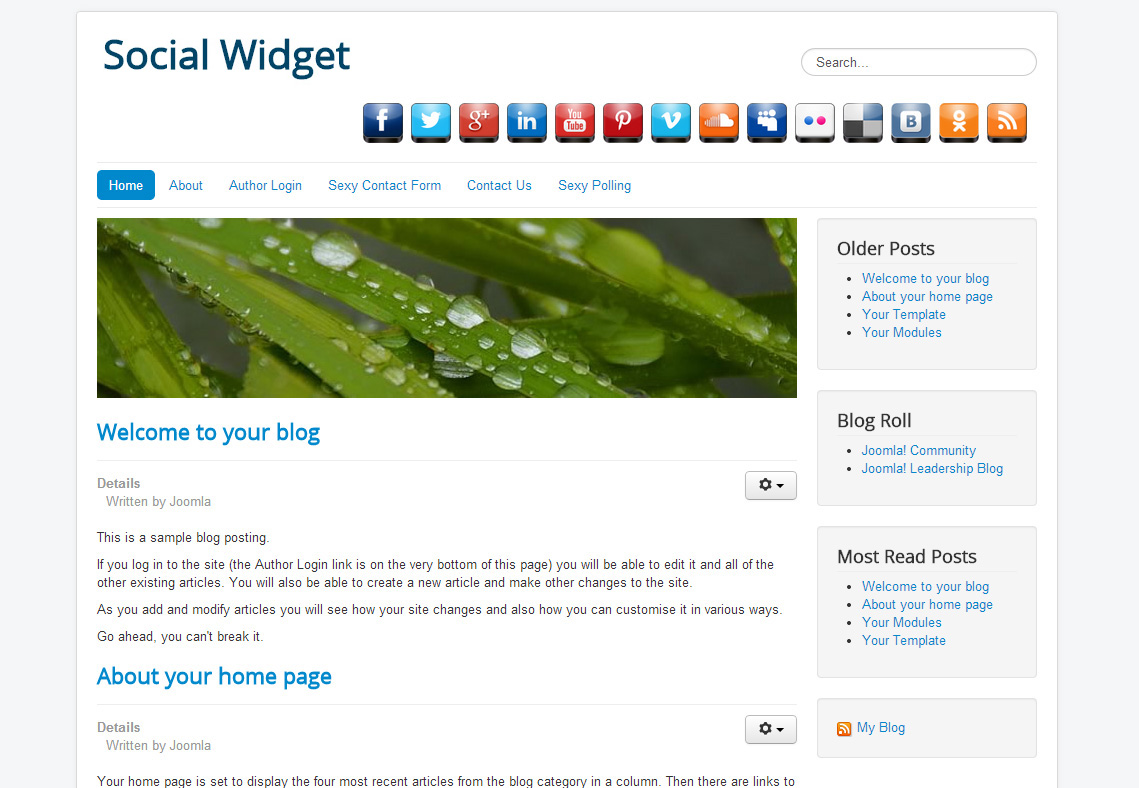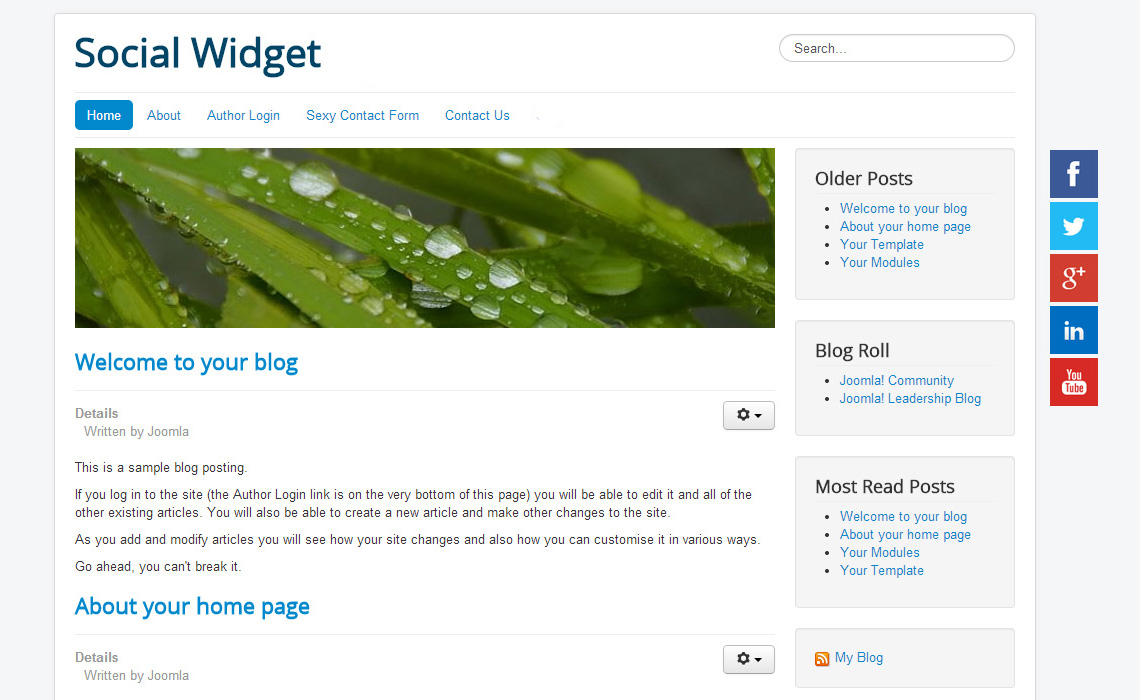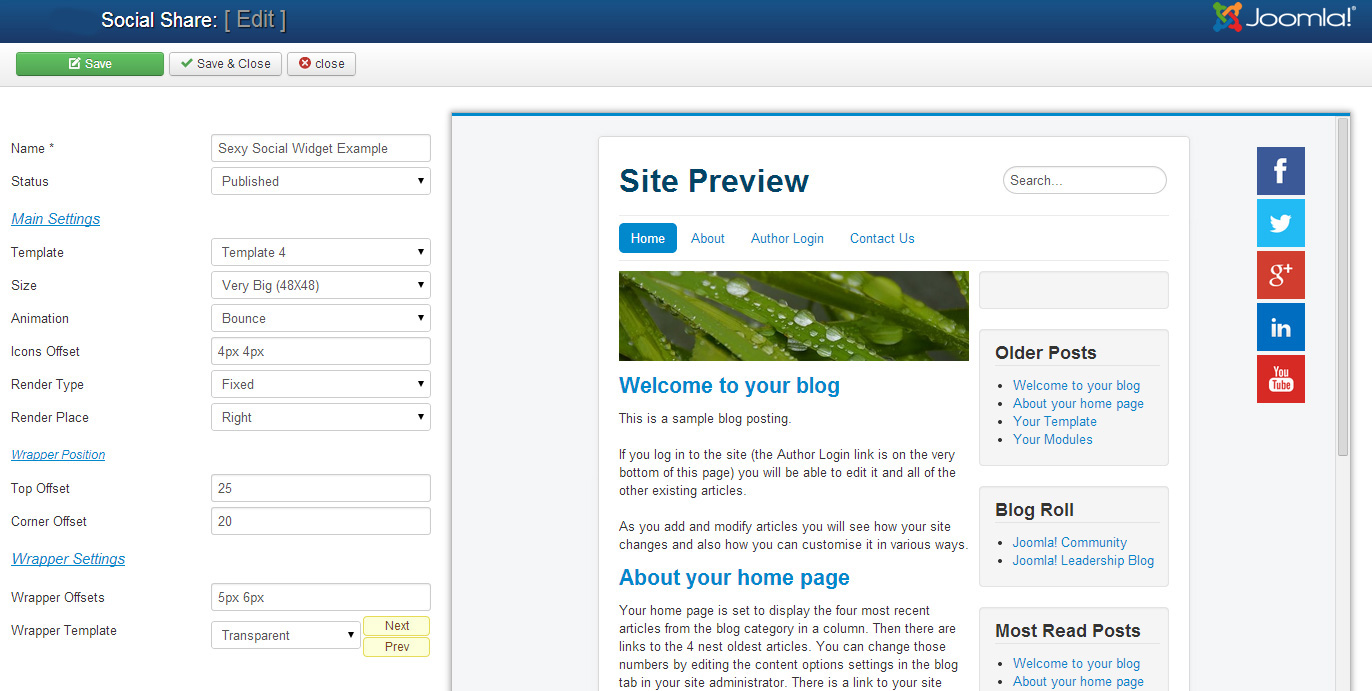 Documentation
Installation
To install the extension

download the last version, go to

Extensions->Extension Manager->Upload Package File

, Chosse the package and click Upload & Install. That will install the component and module.
How to use
Creative Social Widget

comes with component and module. Component is used only in back-end.
Module
When using as module, it will be rendered in any module position.
Go to

Extensions->Module manager->New

, set the type to Creative Social Widget.
Select the widget in Select Social Widget field.
Set the position, by using the Position field.
Activate the module by setting the Status to Published.
Set the Module Assignment to All Pages.

Save the module.
Requirements
Creative Social Widget

will only work correctly if your setup meets these requirements.
Joomla! 2.5.5 or higher.

PHP 5.3+

MySQL 5+
Important:

We can only provide support for setups that
meet the above requirements.

do not

have extension files or Joomla! core files which have been altered in any way.
The full documentation will be ready soon!